Welcome to Dr Lisa Fruitman's Dental Clinic
Dr Lisa Fruitman, B.Sc.(H.), D.D.S.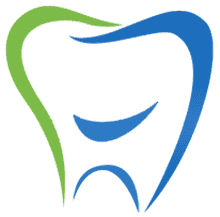 Born in Ottawa, Dr. Fruitman started accompanying her father on his visits to his dental office from the time she was a toddler. From playing at the front desk to eventually becoming his part-time assistant in the summers, Dr Fruitman was exposed to dentistry from an early age.  It was her father's love of helping people that inspired her to pursue a dental career herself.  She graduated with an honours undergraduate degree in science from McGill University and then completed her dental degree at the University of Toronto.  Dr. Fruitman practiced with her father in Ottawa for a number of years before marrying a Torontonian, and now she is proud to say that her father visits regularly to work in her clinic in Toronto (and to visit his grandchildren).  Her years as a camp counselor, math tutor and certified ski instructor has enhanced her ability to connect with children and make them feel at ease.  Much like Dr Fruitman did, her own children now spend time "at mom's office".

TOUR THE CLINIC
Dr Fruitman's office features large, private working rooms to ensure adults and children alike feel at home. Each office is fitted with digital x-ray systems. Videos are available to play on large screens while you have your treatment completed. Free on-site parking is a rare convenience that we are pleased to offer.
FREE PARKING


Dr Lisa Fruitman's Dental Health Philosophy
Your complete oral health is our top priority.
Taking a minimally invasive approach to dentistry, Dr. Fruitman believes that prevention and ideal oral hygiene and dietary routines can lead to optimal oral health.  Regular dental visits and a little effort at home from you, the patient, can make all the difference.
Contact Dr Lisa Fruitman's Office
Please use the form provided here or call 416-789-0705
We will get back to you as soon as possible.